Husband. Father. Successful Businessman. Proven Leader.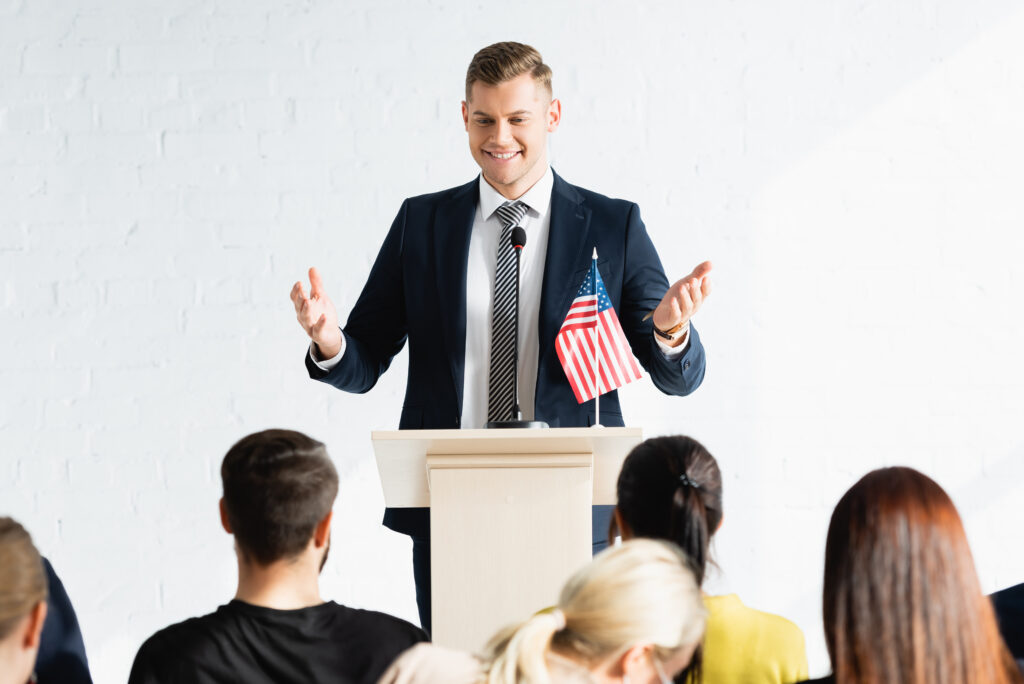 John Q. Winner is a devoted husband of 20 years, father of three, successful business owner and proven community leader (and he's much younger than he looks!)
John was born and raised in the rural farming community of Americana, and he and family live on the farm where he was raised.
Shortly after earning his MBA, John formed Patriot Widget Company. Headquartered in Americana, Patriot provides widgets to both resellers and end users throughout the nation and world. The company has grown to nearly 200 employees since its founding nearly 20 years ago.
First elected in 2012, John is currently in his third term as Mayor of Americana. During his term, the City reduced taxes and now boasts one of the lowest tax rates in the State. Under John's leadership, four industries relocated to Americana, creating nearly 500 new jobs and generating $15 million in investment.
John has served as President of both the Americana Chamber of Commerce and the Greater Americana Rotary Club. He actively raises money for non-profit organizations that support disadvantaged youth in his community.