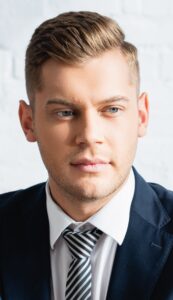 "America is at a crossroads, and the course we chart will determine what kind of world our children and grandchildren inherit. I choose freedom over tyranny and free enterprise over socialism. I know in my heart that America's greatness is rooted not in government, but in free people using their God-given talents and abilities to improve their communities and their own lives. I'm asking for your vote to help ensure that America remains true to these time-tested principles."
Standing Strong for American Values
John Q. Winner believes government should be fiscally responsible and focused on protecting our freedom, not telling us how to run our lives.
If this were a real campaign site, emails sent through the form below would be directed to whatever email address you desire. However, since this is a temporary site, you can use the form to contact us with any questions about how to get started with Republican Web Solutions!